Description
Rustic Rectangular Sandcast Bronze Deadbolt
Description
#4 Sandcast Bronze Deadbolt With Flap | Emtek
Item is Brand New!! in box
– Sold as complete set. Includes Latch and Strike Plate
AVAILABLE FINISHES
Flat Black FB
Medium Bronze MB
Tumbled White Bronze TWB
Choose Your Finish!
– Schlage C Keyway
– Standard Door Prep and Installation
– Solid Brass Cylinder, Housing, Collar and Rosette
– Hardened Steel Bolt
– Heavy Gauge Steel Understrike and Brass Trim Strike Shipped with every Deadbolt
– Standard latch is for 2-3/8″ backset. Specify 2-3/4″ backset if required
– Specify by adding "W" to the beginning of Product Code for Weiser(WR5) Keyway (for example: W8450 US10B). No up-charge for cylinder substitution. Can be keyed into existing Weiser system
Shipping
Product Weight: 2 kg
Content: Square Deadbolt
Box size: W 18 cm x L 18 cm x H 18 cm
Order Today! Ship Today!

Same Day Shipping!! on available products"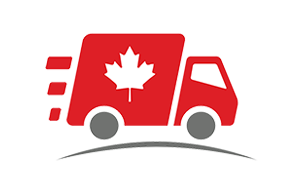 Info
We continuously strive to meet the high home builders standards in the Canadian market. So all client feedback have ensured that our hardware have a guaranteed quality, reliability and durability. Allowing us to be a trusted partner in the home industry for the Toronto and GTA regions.
Currently, we carry a large variety of door products ranging from our Builder series, to our Architectural line of lock sets and hardware. All of which are available in a variety of finishes: Polished Brass, Antique Brass, PVD-Lifetime, Pewter, Satin Nickel, Dull Chrome, Oil Rubbed Bronze, Dark Black.
Our new Multi-Point Lock system, which we designed and manufacture ourselves, will not only provide the security and safety that every homeowner expects, but is more affordable, and provides a look
that any homeowner will be proud of.
Specs
#4 Sandcast Bronze Deadbolt With Flap | Emtek
– Schlage C Keyway
– Standard Door Prep and Installation
– Solid Brass Cylinder, Housing, Collar and Rosette
– Hardened Steel Bolt
– Heavy Gauge Steel Understrike and Brass Trim Strike Shipped with every Deadbolt
– Standard latch is for 2-3/8″ backset. Specify 2-3/4″ backset if required
– Specify by adding "W" to the beginning of Product Code for Weiser(WR5) Keyway (for example: W8450 US10B). No upcharge for cylinder substitution. Can be keyed into exsiting Weiser system