Description
Winly lock 3820 Lever Interior Door Lever
Description
Winly lock 3820 Lever Interior Door Lever
Item is Brand New!! in box
Entry Door lever for Exterior Use. Please choose carefully when selecting item options, to best suit your needs. Returns excepted for item defect. Shipping non refundable. returns not excepted for used or open boxed items.
AVAILABLE FINISHES
SATIN NICKEL US15
PEWTER US15A
DULL CHROME US26D
OIL RUBBED BRONZE US10B
AVAILABLE FUNCTIONS
SPECIAL FEATURES
CONCEALED SCREW
EASY TO CHANGE HANDS
PUSH BUTTON AND AUTO RELEASE ON PRIVACY FUNCTION
NON-SAG DESIGN
Shipping
Product Weight: 2 kg
Box size: W 20 cm x L 20 cm x H 20 cm
Order Today! Ship Today!

Same Day Shipping!!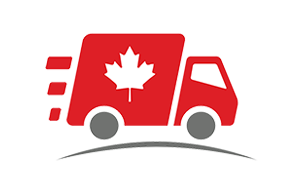 Info
We continuously strive to meet the high home builders standards in the Canadian market. So all client feedback have ensured that our hardware have a guaranteed quality, reliability and durability. Allowing us to be a trusted partner in the home industry for the Toronto and GTA regions.
Currently, we carry a large variety of door products ranging from our Builder series, to our Architectural line of lock sets and hardware. All of which are available in a variety of finishes: Polished Brass, Antique Brass, PVD-Lifetime, Pewter, Satin Nickel, Dull Chrome, Oil Rubbed Bronze, Dark Black.
Our new Multi-Point Lock system, which we designed and manufacture ourselves, will not only provide the security and safety that every homeowner expects, but is more affordable, and provides a look
that any homeowner will be proud of.
Terms
click the link to view our terms and policy