Entrance Handle | Grip Sets
Entry Sets | Entrance Handle | Grip Sets
Canada Door Supply
Is one of the leading door companies within the industry. We have many years of experience and produce happier customers than others with our extensive line of door hardware. Whether you need assistance with exterior or interior doors, you've got high standards and want the best results. Choosing our products is the ideal solution. We've got what it takes to be a reliable partner and can exceed your requirements and expectations. Shop our line of complete products today or email us for help and other information.
Our Entry Sets And Entrance Handles
Whether you're focused on price, want an entry door, or prefer a single-cylinder deadbolt, we have all of your needs. Use the filters to find what you require and get details on the many products available, such as the price. We work with various brands, and many of the handles come with a mortise lock or can be fitted with a keyless entry. Check the model number on what you already use or order something new and exciting today.
Emtek
In the event that your mortise lock breaks or doesn't work anymore, there's no need to fear. The styles vary and are quite affordable in price for this brand. Please shop our page to learn about this excellent collection. The door handles are easy to install and are completely solid. In fact, they have comparable quality to Baldwin and other high-end deadbolt options and handles.
You're sure to appreciate the wide cost range available, allowing homeowners to find common ground in a handle that performs its duties well and comes in various styles.
In case you have a question about the price or product, please contact us!
Baldwin
Canada Door Supply can help you find new hardware with a mortise lock. We're a premier Baldwin supplier in Toronto and offer a complete line of Baldwin hardware, such as window handles, door handles, knobs, sliding door handles, and all the rest.
Browse our page of Baldwin items in the list to check the price and apply filters that can help you locate the best finishes. After you shop, you can purchase things online and have them sent to your home. This brand is quite easy to install, so there should be no issues after you order. The results are sure to be amazing!
Plus, Baldwin products have great value for the price, and the finishes are amazing. It's the way to go if you want a beautiful setting without low craftsmanship issues.
Schlage
Whether you want a door that doesn't lock or prefer chrome-like finishes, you're sure to find everything you need with Schlage. It's a common choice for many homeowners because they are easy to install and have smart features, too.
Depending on what you require, the price could be high or low. Simple handles are on the lower end, while the smart deadbolt comes at a higher price.
Browse the page today to see the many mortise handle-sets and choose the right one for your needs!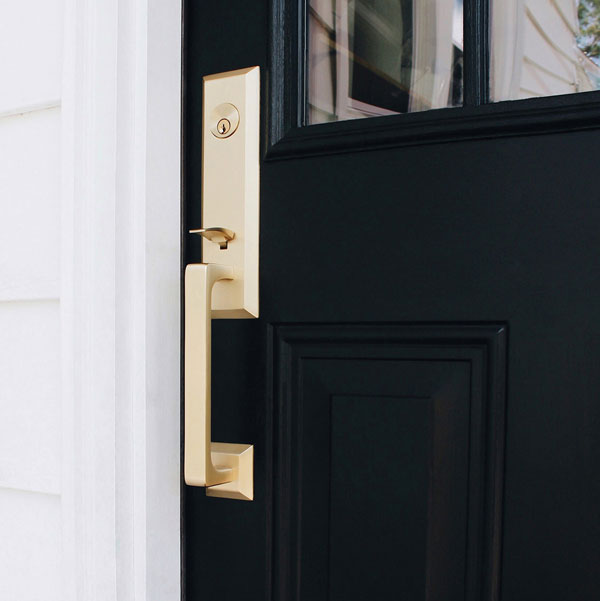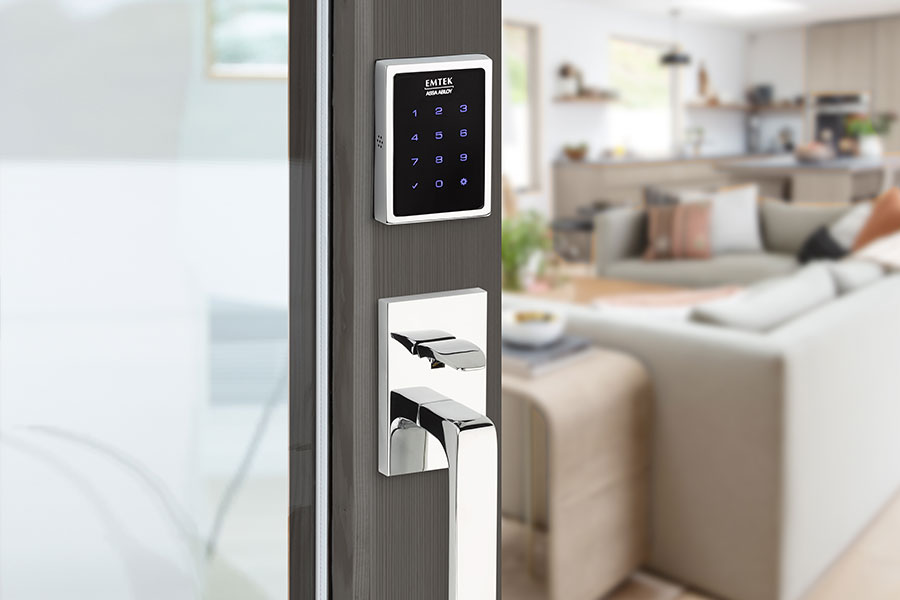 A superb collection of Door Hardware, Interior Doors, and Exterior Doors to accent your Home.
Phone: 416-628-1297
Email: info@canadadoorsupply.ca
Showroom Hours: Monday To Friday 10 am – 3 pm
Weiser
You're sure to appreciate that the Weiser brand has many finishes and styles available for each entrance of your office or home. You may shop with ease, knowing that any information you provide is safe.
One thing to note is Canada Door Supply offers both lock-less and lockable options, so you may use a key or combination to get in the door. Of course, the price goes up or down based on what you require. The Electronic Lock version is a bit lower in price, while the touchscreen or touch-pad options run a bit higher.
Browse the page to check out the options available, or contact us to learn more and find something specific.
Colombo
Everyone is so focused on the price when it comes to bathroom hardware. The bathroom has changed to reflect the way people live, making it a showplace. While it must be functional, fabulousness is also important.
Check out our page to find the available options in stock. They are easy to install, and the application is suitable for the bathroom. If you want the full package, you should expect to spend a little more. However, the price is comparable to what you might find elsewhere.
While these handles don't feature locks, they may still be the best choice for your home. Some families have small children, and locks can be a danger. If a little one sets the lock and can't get back out, they may panic or hurt themselves!
We also carry replacement latches at a reasonable price, so check out our products today!
Why Choose Us
You've got rights when it comes to shopping online. When you sign up or in, you may start clicking and adding things to your cart. However, when you go to purchase what we have in stock, your privacy is crucial.
We make it easy to shop, and each page has a clear price listing. That way, you're not confused about what you might pay. Plus, we make life easy by adding taxes before you buy!
While you're shopping for a new door handle, make sure to apply the filters as needed to sort by price, brand, and mortise-locking ability. We even show the model number in the center of the product description. This area answers most of your questions, but you may contact us if you don't see something you want to learn about.
Whether you have inactive doors and need a dummy set or are looking for something else, Canada Door Supply can help. Check out our return policy and the price for each product you might consider. Happy shopping!